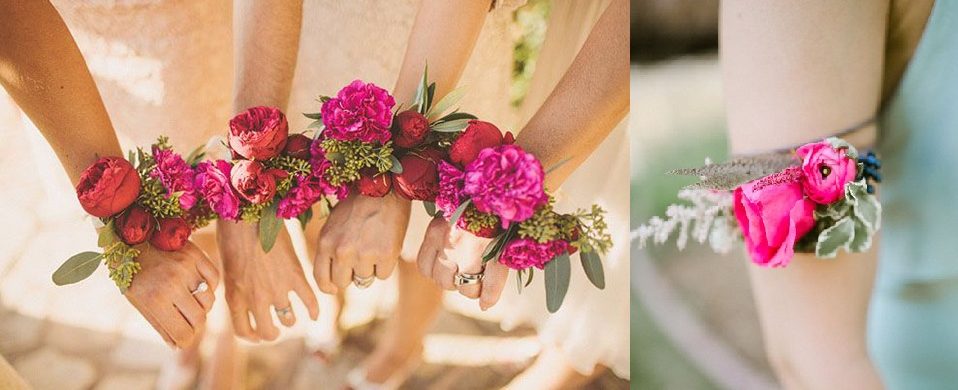 Ok, so you're having a big wedding party with six bridesmaids or you're just having your bestie by your side but still want to save a few dollars on flowers, we have the answer, bridesmaids wrist corsages!
While corsages have been mainly used for the parents of the bride and groom in the past, they are fast becoming a popular alternative to bouquets and are quite cost effective.
Another great thing about the wrist corsage is that you can slip it off whilst walking down the aisle, so it looks like you're holding onto a bouquet, then slide it back on during the ceremony. This is especially great for the maid of honour as she won't have to stand there holding onto two bouquets while you say your I dos.
It is also great after the ceremony when the bridesmaids would usually put their bouquets down. This way they can keep showing off their flowers while also being able to dance and hold a glass of champagne.
Corsages can come in all shapes and sizes, colours and textures. We love to match them to the bride's bouquet by having one or two flowers the same and then mixing up the colours.
If you're wanting something edgier, but still cost effective, flower arm bands look really unique and come up great in photos too.
So if you're on a tight budget but still want your bridal party adorned with flowers, why not try a corsage!