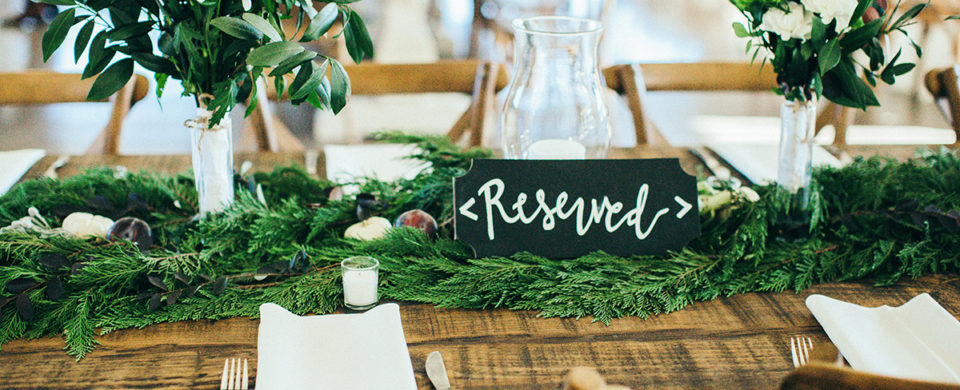 Fancy your reception tables to be lavishly adorned with flowers from one side to the other? Or looking up and seeing a ceiling with flowers draping down overhead while you eat your cake for dessert?
This sounds amazing, but it will cost you an arm and a leg! That is unless you opt for greenery, or foliage as some might call it.
The new cost saving measure for brides on a budget is to stick to the green stuff, and have lots of it.
Not all greenery is green either. There are magnolia leaves which have a beautiful brown almost felt like underside. Anything variegated has a white edge to the leaves. Or why not go for that rustic look and use sweet smelling blue gums and eucalyptus to add some flair to your tables.
There is foliage and greenery to suit any theme wedding. But if your heart is set on flowers, an orchid or a rose here and there will make the flower really stand out, or why not get creative and add mini pineapples, pinecones or scented candles.
Foliage also looks great wrapped around a wedding cake. Or, even have it cascading down the tiers. It is also quite effective to create a bit of colour along the aisle by placing foliage along the chairs or pews.
So if you're on a budget but still want your reception or ceremony to look beautiful and lush, consider foliage your new best friend!