Gypsophila Package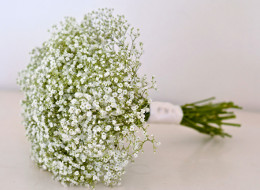 Brides adore our Gypsophila Package, which is also commonly referred to as Baby's Breath.
At just $349, it is a great low budget option for your wedding, whilst still looking classy. It only comes in white, meaning it will match any colour. In fact, it is perfect if you want to add a splash of colour to really spice things up.
We'll provide you with a bridal bouquet along with 2 x bridesmaids bouquets. The Groom and Groomsmen will also get their own buttonhole to match the bride. Also included are 2 corsages for mum and 2 x buttonholes for dads, plus a free throw bouquet when ordering this package.
Classic Rose Package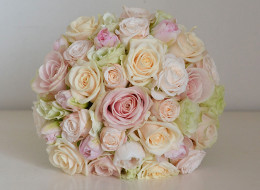 Do you love roses? Well, this package will definitely leave you with a big smile on your face on your wedding day.
Roses are a timeless flower that always look elegant and sophisticated. Best of all, they are available all year round, so we will always be able to assist you. At just $449, it is very affordable and will come in all different shapes and sizes, depending what you want.
Included in this package is a Bridal bouquet of 30 roses with foilage and your choice of ribbon, along with 2 Bridesmaids bouquets. The Groom and Groomsmen will get lovely buttonholes to match the bride, while mums and dads will receive corsages and buttonholes respectively. As a bonus, you'll receive a free throw bouquet!
Seasonal Package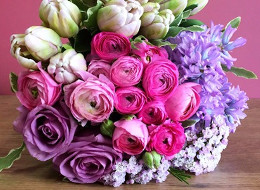 This one is perfect for the laid back bride. We know choosing wedding flowers is tough, so we'll do the hard work for you!
Depending on when your wedding is, we will choose a perfect bouquet based on what flowers are in season. We are happy to do the hard work for you and create you something special. All you will need to do is decide on a colour scheme (which we can also help with).
Included is a Bridal bouquet along with two Bridesmaids bouquets, matching buttonholes for the Groom, Groomsmen and Dad(s), while Mum(s) will get corsages. You'll also receive a free throw bouquet and free delivery of flowers with this this package, if you are getting married in Ballarat.
Teardrop Package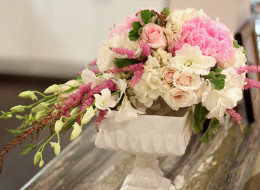 This is our luxurious bouquet package and is popular amongst brides that want a lavish look to their bouquet.
At $650, it is more extravagant than our other bouquet styles, but you are getting great value for money as this is the cheapest deal of it's kind in Ballarat (we challenge you to get a quote elsewhere to compare). The Teardrop is absolutely divine and is a bouquet that we specialise in. We will delicately wire each flower and put into place to create the bouquet.
It is an elegant shape that lengthens the silhouette of the bride and creates a streamlined, graceful flow from top to bottom. Bridesmaids will carry posy bouquets to compliment the bride, while the Groom and Groomsmen will each get their own matching buttonholes.
Mum and Dad will receive their own buttonholes and corsages, plus you'll receive a free throw bouquet!