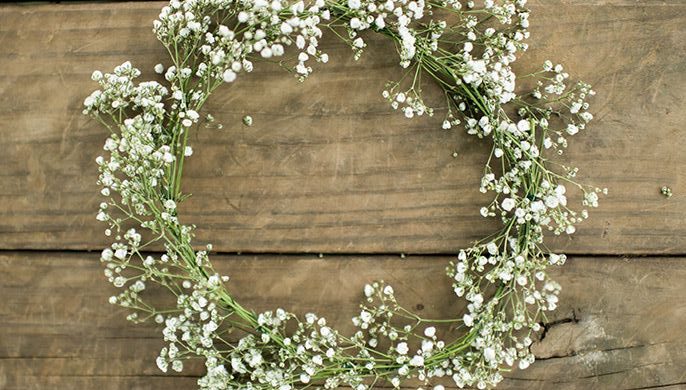 If you long for that whimsical, carefree look of a girl running through a field wearing a crown of daisies in her hair, your wait is now over!
The headpiece, wreath or crown as they are sometimes called, are on trend and are no longer something that you can only dream of.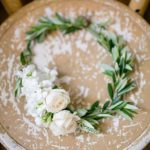 Once the headpiece was only ever something that a flower girl would wear, but we are seeing a huge resurgence in not only the bride's hair but also the bridesmaids.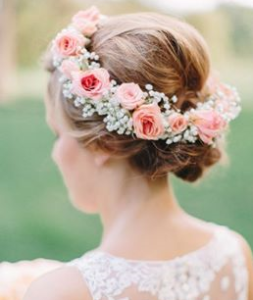 Gyp, or babies breath, is always a winner when it comes to what flowers to use in your headpiece.
You can have it thick and bountiful or keep it simple and dainty.
The weight of the gyp won't trouble you or move around during the day and for a bit of colour, you can add a few flowers like miniature roses or micro gerberas.
The half crown is also great if you are having a low bun or an updo.
Keeping all the main flowers to the back gives you more options to add one or two larger flowers to compliment the hairstyle.
We love peony roses or dahlias surrounded by foliage and sweet smelling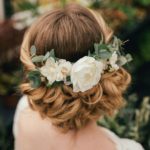 freesias or gardenias.
If you suffer from hayfever and are worried about having flowers so close to your face, you could simply use foliage or greenery. We love asparagus fern, olive leaves and blue gum.
There really are no thick and fast rules when it comes to choosing your type of headpiece. Just go with the theme of your wedding and let us guide you with what flowers are in season.
Whether it be a full crown, a half head or a fully blown bohemian masterpiece, we can help you!
Headpieces start from as little as $40 for a babies breath crown and go up to $60 for a half head. We are happy to create a custom design unique to you or send us through a photo for a quote.
Don't forget to Find us on Facebook and have a chat with us anytime.