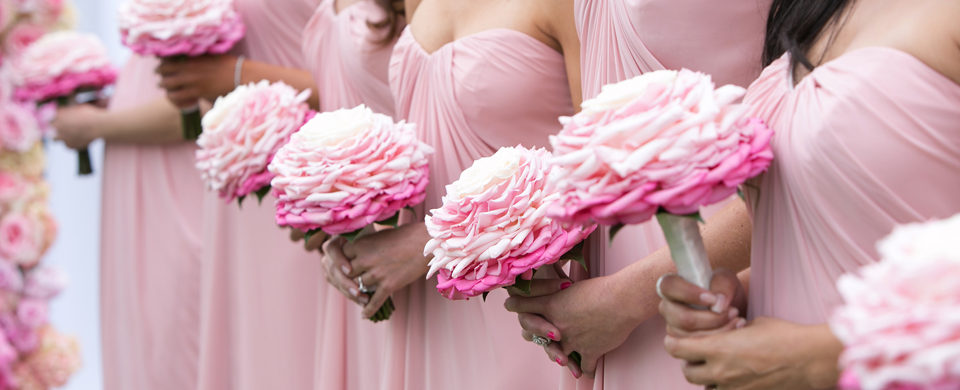 If you haven't heard of a Glamelia bouquet you are not alone.
These little beauties are a brand new trend that has been popping up in our wedding flower books over the last few months.
The Glamelia is one single flower surrounded by hundreds of petals of the same variety to make it look like one giant flower.
They are quite unique in how they are made and take hours to wire each individual petal and arrange them. But we couldn't resist and had to try it ourselves. It come up amazing and well worth the effort!
It looks the best with roses, especially when you use different hues in the one bouquet, but the sky is the limit to what flowers you can use to create your own unique look.
If you would like to add a Glamelia to a wedding package of your choice, we would be more than happy to work with you to make this happen.
We have been doing a few of these lately and they absolutely divine!