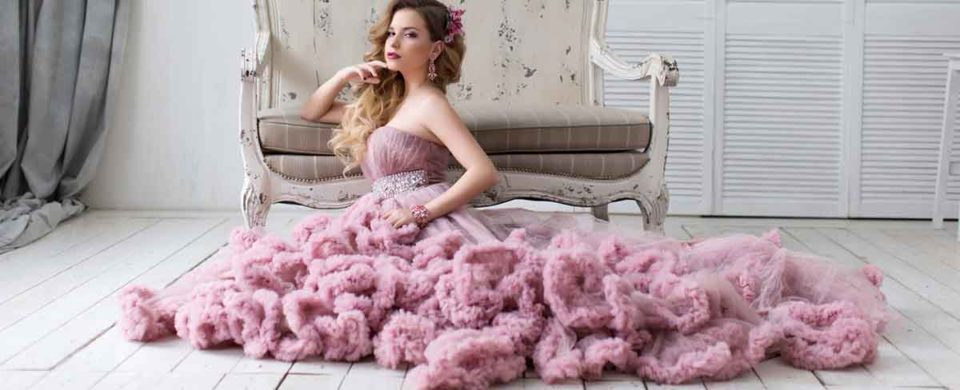 Who said that a bride has to be all dressed in white on her wedding day? The colourful wedding dress is in!
The current trend among our beautiful brides this season is the colourful wedding dress. From blush to blue, to silver and apricot, we think they look stunning and are a welcomed change.
After all, why should the bridesmaids get to have all the fun in their colourful gowns!
What Flowers?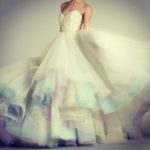 Pairing up flowers with your vibrant dress needn't be a challenge. The trick is not to match the colours exactly but to compliment them. You wouldn't pair an apricot dress with the exact same apricot tinted flowers as they will get lost in the photos.
However, you don't want to go too overboard so that your flowers outshine your beautiful dress. We like to keep in the same colour pallet, think autumn pastels for apricot, or spring greens for yellow. Then frame or soften the edges with foliage such as eucalyptus or camellia leaves.
But if vibrant and stand out is what you are after, then we say go bold and daring with your colours.
Pair your silver and black gowns with hot pinks and dark reds. Choose large flowers like dahlias or David Austen roses. Pair your blue gowns with yellows and greens and choose orchids that really make a statement and come in a great range of colours and sizes.
Get In Touch
We love different here at Ballarat Wedding Flowers and are always up for a challenge. Make sure to check out our Packages page to see what we can offer you. We also specialise in unique and custom packages for the decerning bride who knows exactly what they are after.
Chat with us on Facebook or Contact us via email, we are always happy to have a chat about your special day. Dont live in Ballarat? No worries, we can deliver Victoria wide.
So be daring, go bold, go colourful and break free from tradition!