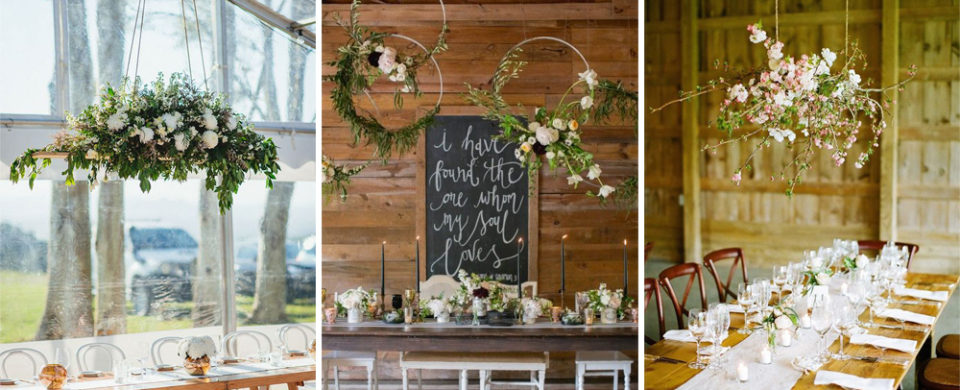 Something that is growing in popularity this season is hanging flowers as a centrepiece, not only for the reception but for the ceremony as well.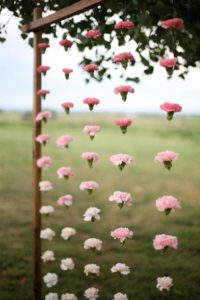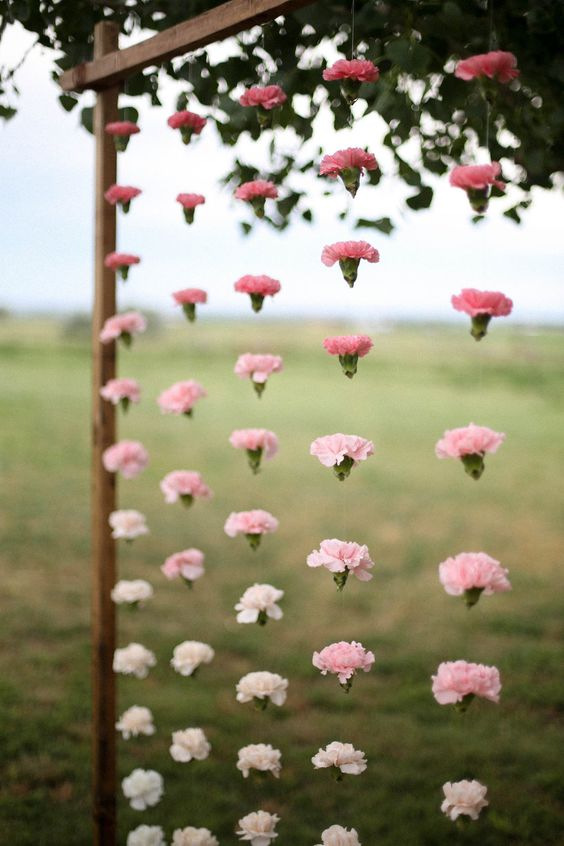 With a lot of weddings being held in unique venues like barns, wineries and halls, the opportunity to have your flowers hanging from above has never been so achievable.
Geometric shapes and spheres are among the most popular requests we receive, while the more traditional hanging adornment above the bridal table is still right up there.
Depending on your budget there are many low-cost ways to achieve the multi-layered look of hanging flowers.
Something as simple as threading flowers through string can create a stunning backdrop whilst saying your vows.
Or if your wedding is outside you can hang scented flowers from tree branches or lavishly adorn an archway.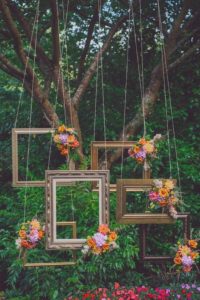 At the reception, an old wooden ladder strung up from the roof is a great framework for a floral display.
Another great idea is stringing up hula hoops that have been covered in foliage and then have flowers cascading down and around the hoop.
Our favourite hanging display that will not only look amazing but also create a bit of fun, is hanging several empty photo frames in a group.
You can then decorate with flowers and hang them low enough for your guests to pose behind them. They make the best photos all while showing off your flowers in every pic!
Your imagination is your only limit when it comes to your reception and ceremony flowers. Feel free to contact us anytime to discuss your ideas.