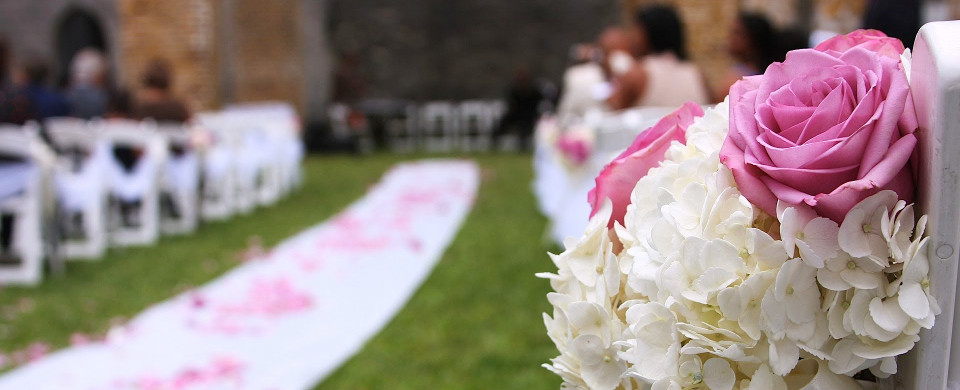 Wedding flowers can be one of the hardest aspects of your wedding to plan.
With so many choices, colours, styles and prices, it can be easy to get overwhelmed and sometimes even over organised.
We have put together our top 5 mistakes that brides make when planning their wedding flowers.
#1 Using only one colour
Some brides get so focused on matching their flowers to the exact colour of their bridesmaid dresses.
While this can look beautiful, your flowers get lost in the photos and don't stand out like they should.
We suggest complementing the colours with something in the same tone instead of trying to match the colour perfectly.
Alternatively, if you're a little OCD with colours, you could have the matching flowers in the bride bouquet and have a contrasting colour for the bridesmaids.
#2 Leaving ceremony flowers behind
This happens quite a lot, you have one vision for your ceremony and one for your reception and you forget to factor in taking the ceremony flowers along to the reception venue.
Task a couple of your family members to gather them up after you're whisked away for photos and to set them up for you for when you arrive.
#3 No room for compromise
So you've found THE bouquet that you absolutely love on Pinterest and must have it exactly how it is in the photo.
This is actually a florists worst nightmare and keeps us up at night. Please leave room for compromise.
We may not be able to source that pink edged peony rose with a purple centre, sometimes we just can't even though we try our best.
Just trust us that we know what we are doing and that your bouquet will look a million dollars for your special day. We promise 🙂
#4 Choosing highly scented flowers
While you may think that your oriental lily table centres look stunning (which they do).
Unfortunately for poor old Uncle Jim and little Joey, their hayfever has spiked and are sniffling and sneezing all over their chicken or beef.
Try and stick with flowers that don't have a strong scent for your table flowers.
The worst offenders are oriental lilies, christmas lilies and gardenias.
#5 Communication is key
When organising your flowers communication is always key.
We love to know your ideas, what you love and more importantly what you don't love so we can put together a stunning bouquet that will turn heads all the way up (and down) the isle.
Send us through photos, favourite flowers, ideas or magazine articles. The more we know the better so we are both on the same page.